Otevřené kurzy
MANAGER´S ACADEMY I Managerial Skills in ENGLISH language
Goals of the Academy:
To help new managers at the beginning of their work
To gain a complete picture of managerial roles
To learn the techniques of managerial work on practical examples
Learn to solve typical managerial situations
To build the right managerial attitudes
For whom the program is intended:
Program is suitable for new managers of all fields and levels, team leaders, group leaders and managers with short leadership practice.
Program 2+2 days:
Module 1 – Transition and start tactics
Basic mistakes in a new position
Defining all managerial roles and responsibilities
Test – Our own managerial typology
What are the typical managerial roles
Building authority in leadership
Module 2 - Leadership
Analysis of the current leadership style
Leadership styles and how to use them
How to set and communicate goals
Situational leading style
Feedback – praise and positive criticism
Delegation of tasks
Module 3 – Communication in the workplace
Communication channels in the company
Information and disinformation
Crisis, operational and preventive communication
Practical use of body language
Personal interview, Win-Win communication
Module 4 – Motivating coworkers
Value systems and their importance
Individual and team motivation
Demotivation and how to prevent it
Types of employees
How to prepare motivated workplace
Motivational tools
Module 5 – Time management
Time consuming habits
Prioritization of activities
Tasks
Paret´s rule in practice
Planning of managerial activities
Technical tools for effective work
Module 6 – Meetings and appointments
Meeting as a tool of leadership
Techniques for meetings
Time schedule of meetings
Efficient use of time in meetings
Typology of meeting participants
Managing discussion
How to prepare for a meeting
Completion of the program, action plan
Fix-Coaching:
Training is always supported by 20minutes phone coaching for better effectivity and application of new skills into practice.
Individual feedback, summary report:
The company will receive detailed individual feedback report for each trainee.
Education methods:
60% of time is being used to simulate practical situations
3-4 trainings per day with different focus
26 trainings and simulations during all 6 modules
trainer feedback, peer review and self-reflection are important part of the training
training is conducted in coaching style putting responsibility and independence onto the trainees
Download: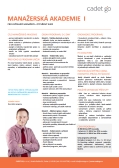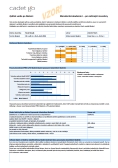 Organizace
2+2 dny, 28 hodin

POZOR! Kurz se skládá celkem ze 4 dnů školení.

Začátek a konec školení: 9,00 - 16,30 hodin
Místo konání: Cadet Go, Antala Staška 34, Praha 4

Školení probíhá v anglickém jazyce.
Cena bez DPH
19 900,- / 1 osoba
19 300,- / 2 osoby
18 900,- / 3 osoby z firmy

V ceně pracovní materiály, občerstvení, kurzovné, Fix-Coaching
Lektoři
Daniela Sedloňová, Ing.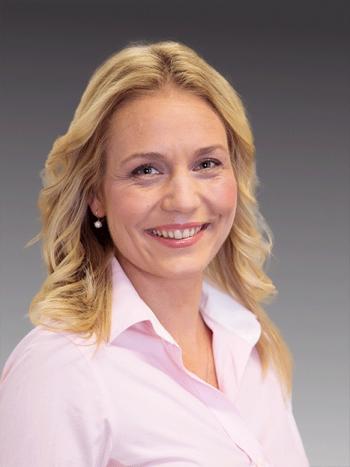 Fix-Coaching
Každému účastníkovi našeho otevřeného školení poskytujeme individuální podporu po telefonu s cílem upevnit nové dovednosti do denní praxe. Co je Fix-Coaching ?
Termíny
Dle zájmu účastníků, pro informace volejte 241416738.
Reference